We take pride in improving small businesses online presence.
A bit about us.
Who are SOLAR BEAR DESIGN?
Solar Bear Design is a small Shopify and WordPress web production company, who care deeply about the positive impact design can make in business today.
Our team takes care to study what sets each of our clients apart from their competition. We ensure this is reflected in our bespoke approach to every project in accordance with our client's needs.
We've had years of experience and can make your brand shine with our tried and tested methods. Any medium sized retail operation is no chore for us.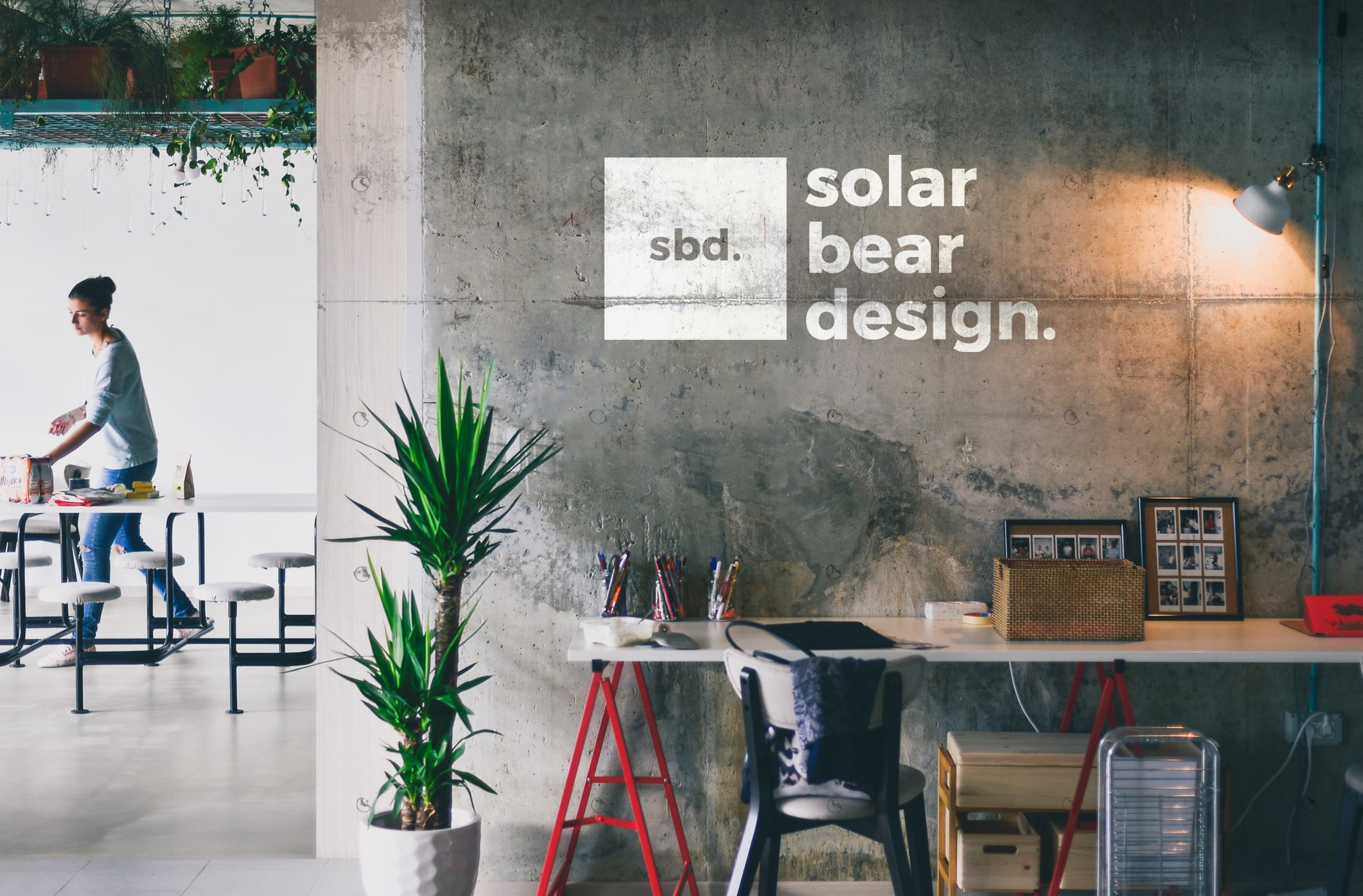 What does Solar Bear Design do?
At its core, Solar Bear Design builds, deploys and manages websites. We make sure that these websites are expertly designed, easy to use, and exceptionally functional.
On approaching a new project, we learn what makes each business unique, regardless of the sector it is in. We strive to understand what a clients competitors are up to, in order to help us have a higher footing.
Clients who work with us benefit from having a personal input on every stage of design and development. Their input helps enhance every project outcome.
Our Ethos
We believe that every business deserves the best chance at succeeding. And what keeps is going is the striving to do better, and updating our skills and systems so both Solar Bear Design, and our clients, can be the best it can be.
We are our own customers
Our entire business relies on the same platform and tools our customers pay us for.
To that end, we build products and design experiences we would want for ourselves.
Good Design is a necessity. Not a luxury.
Good design is a work of art that is simple and beautiful.
However, its goal is function above anything else.
We strive for excellence in design and continue to learn and adapt in order to achieve this goal
Great Work Takes Time
Rome wasn't built in a day, and we respect that the creative process takes time.
And we only release our print and website designs when they meet both ours and our clients standards.
Hello, My name is paul
I'M THE FOUNDER, DESIGNER, THE VOICE ON THE OTHER END OF THE PHONE, AND USUALLY THE ONE ANSWERING YOUR EMAILS.
Although its not just me here at Solar Bear Design. Solar Bear Design is made up of a team of experts, who work tirelesly to create your design projects. We are a small but scrappy team that will help make your designs AWESOME.
If you have any questions about Solar Bear Design, or myself, then please don't hesitate to message me. a quick look at how solar bear design came into being.
Grew up in Cork, Ireland
Complete with rainy weather and lots of tea.
WENT TO UNI AT CRAWFORD SCHOOL OF ART AND DESIGN.
Played around with various different mediums, before specializing in digital and interactive multimedia.
MOVED TO CANADA AND STARTED PUTTING MY INTERACTIVE DESIGN SKILLS TO USE.
Here I worked with Babel Media on games such as Rock Band 3, Kung Fu Panda, and Star Wars: The Force Unleashed.
MOVED TO BRISTOL IN THE UK.
One hell of an awesome City. Integrated into the creative scene here. Working with Theatre Designers, video game companies and the Spike Island Art Space. It was in Bristol were I setup Solar Bear Design in 2015.
INCUBATED AND CURATED
From here I networked like crazy, honed my skills, began hiring contractors and advisors etc. I had some wins, and plenty of losses. I wore every hat in the company, making sure I understood each aspect before I took new people on board. The team I have working with me are ever expanding and all experts in their field.
Where Solar Bear Design is now, is a
culmination of everything
. From our beginnings, to the businesses we have helped in building their visual branding and online presence.
We have seen what works, and avoid what doesn't.
A word from our past clients
Here is some of the positive feedback we have recieved from past clients. 
"I HAD NEVER WORKED WITH A PROFESSIONAL DESIGN COMPANY PRIOR, BUT SOLAR BEAR DESIGN HAVE SET AN INCREDIBLY HIGH BAR. THE INTERACTIVE QUESTIONNAIRE WAS FUN AND CREATIVE, AND MADE OUR TIME WITH PAUL MUCH MORE VALUABLE. WE WERE KEPT IN CONSTANT UPDATE AND THE TIMELINE WAS EXACTLY AS PROMISED. THE FINAL PRODUCT WAS TOP NOTCH, AND THE CONSTANT SUPPORT IS ABOVE AND BEYOND."
"PAUL HAS THE ABILITY TO TURN THE MOST SIMPLE OF IDEAS INTO
VISUALLY STRIKING DESIGNS.
I LOVE WORKING WITH PAUL BECAUSE THE DESIGN PROCESS IS SUCH A BREEZE. I HAVE NEVER WORKED WITH A MORE TALENTED DESIGNER. AND
HE UNDERSTANDS PROJECT MANAGEMENT, BUDGET CONSTRAINTS AND ADHERES TO STRICT DEADLINES.
I FIND THAT THESE ASPECTS ALWAYS GET LEFT BEHIND WHEN IT COMES TO DESIGN."
Let's Work Together
Send us a message and let's see if we are a good fit to launch or update your web presence.
Email
Number
Cork, Ireland - +353 21 419 3087
London, UK - +44 20 3826 8074