BRand Design and management
Kelleher's Fireplaces and stoves.
UX/UI Design, planning, development
ROLE: UX/UI DESIGN, PLANNING, DEVELOPMENT
DELIVERABLE: RESPONSIVE WEBSITE
DATE: JAN 2018
We were in charge of the production of the new website for kelleher's fireplaces and stoves.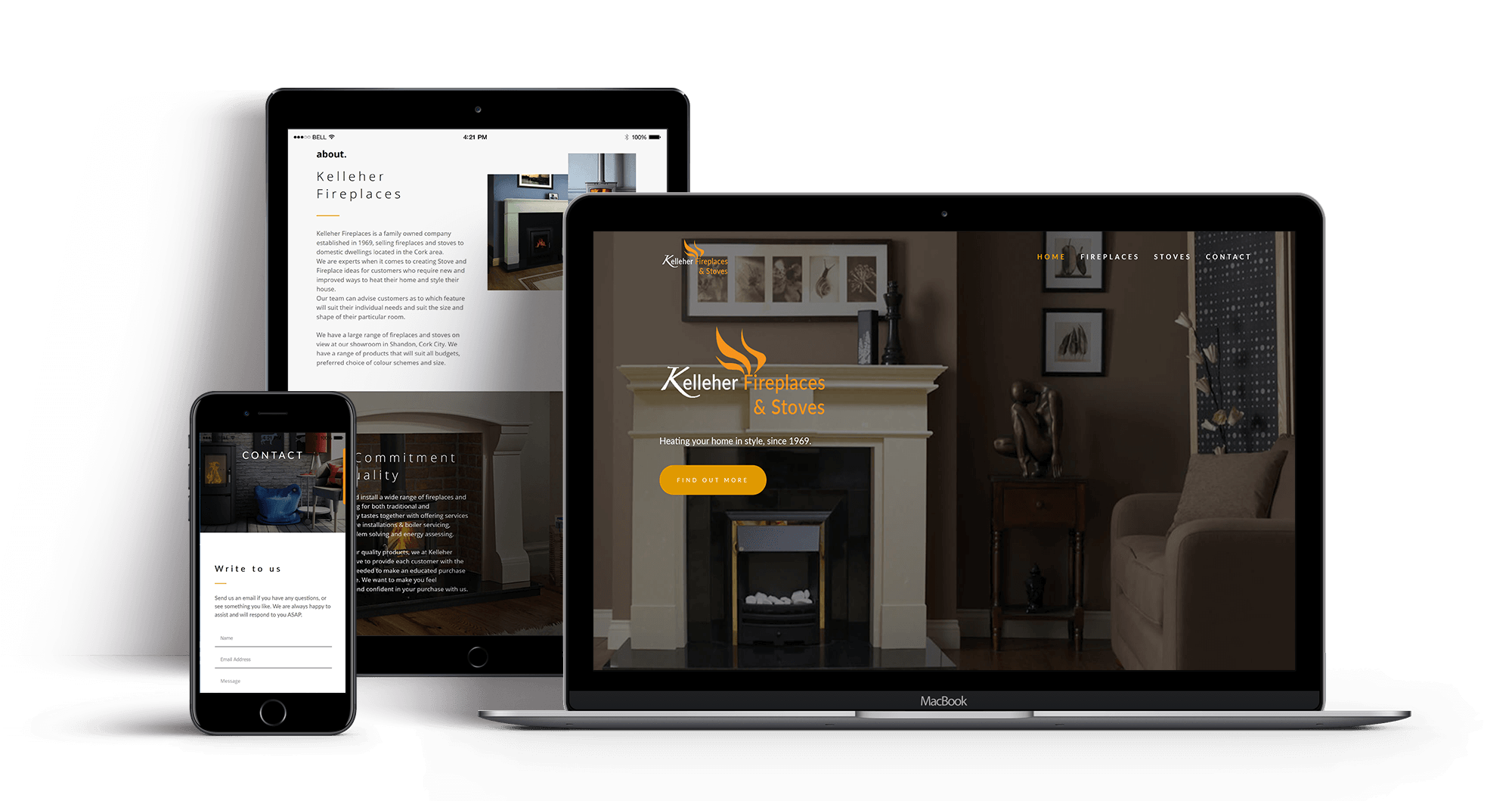 digital design experience
Our client required a lot of imagery and promotional material for their site and brand. We sought out the best possible quality for each image and logo while maintaining ease of use and smooth function for their site.
Each image was carefully and thoughtfully edited to showcase the client's products, and deliver an eye-catching final product.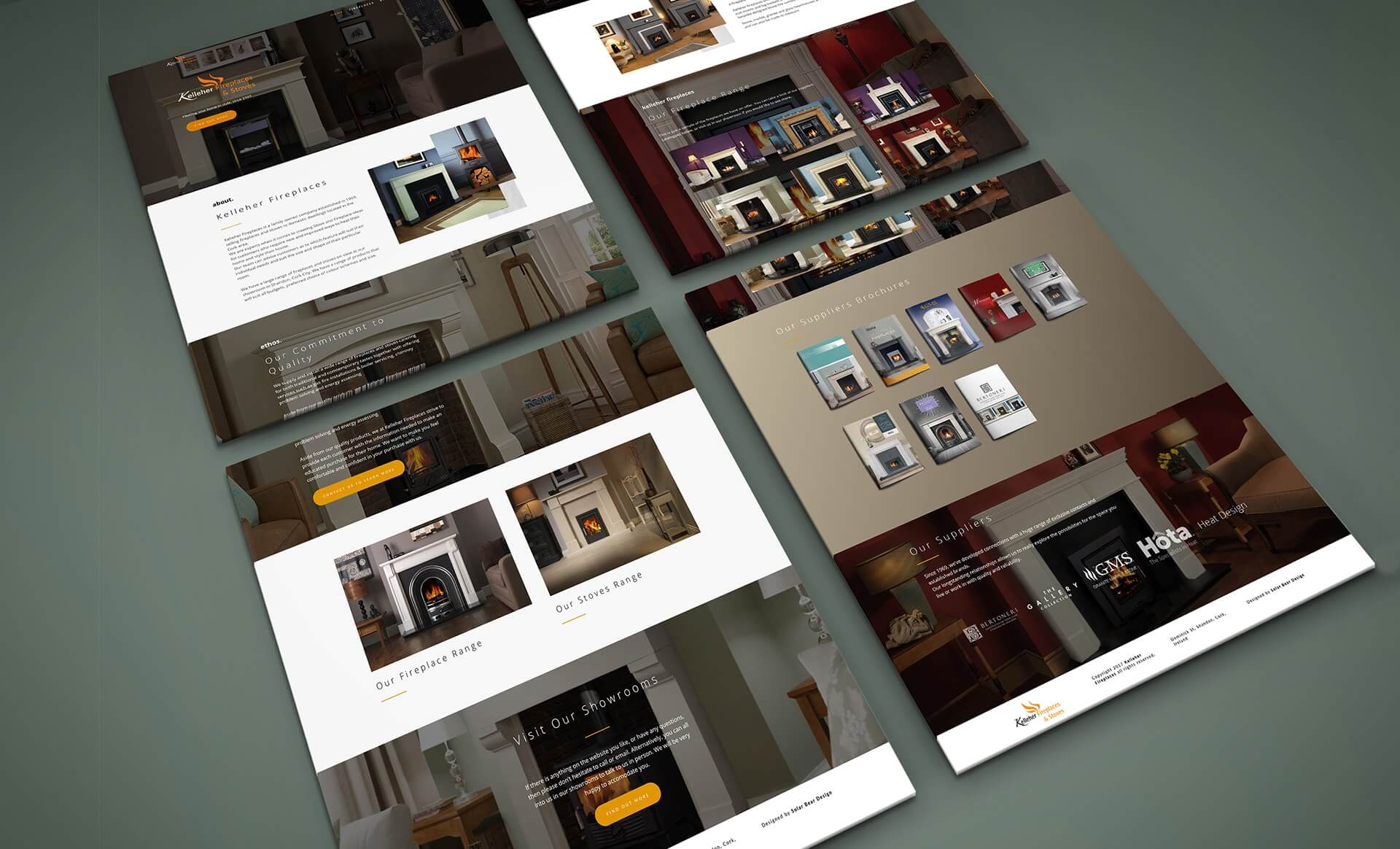 Let's Work Together
Send us a message and let's see if we are a good fit to launch or update your web presence.
Email
Number
Cork, Ireland - +353 21 419 3087
London, UK - +44 20 3826 8074