BRand Design and management
Middlesbrough art weekender.
UX/UI Design, planning, development
ROLE: BRANDING, PRINT DESIGN, UX/UI DESIGN, PLANNING, DEVELOPMENT
DELIVERABLE: COMPLETE BRANDING AND PRINT PACKAGE AND RESPONSIVE WEBSITE
DATE: MAY 2017
We were in charge of the production of the new VISUAL IDENTITY FOR THE MIDDLESBROUGH ART WEEKENDER. INCLUDING LOGO, POSTERS, PRINTS AND INTERACTIVE WEBSITE.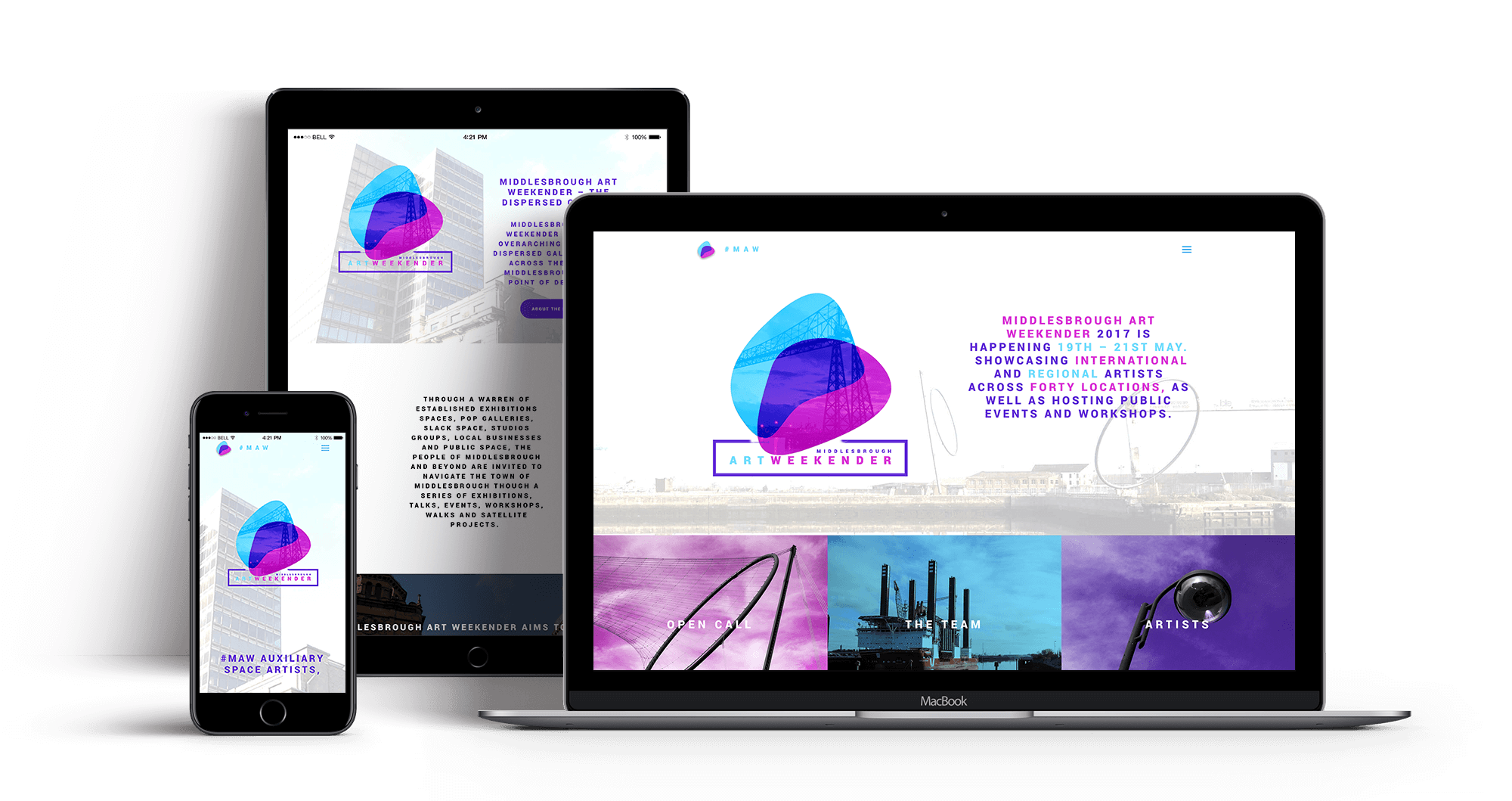 Brand design, print & interactive development.
Working with Middlesbrough Art Weekender, client we created a a logo with meaning and significance to the event that bound what the event stood for. This fueled the rest of the branding, where we designed booklets, posters, brochures, maps. We also worked on an informative, attention-grabbing site that informed the curious and provided information to visitors.
Let's Work Together
Send us a message and let's see if we are a good fit to launch or update your web presence.
Email
Number
Cork, Ireland - +353 21 419 3087
London, UK - +44 20 3826 8074